MP will hijack Criminal Justice Bill in bid for abortion decriminalisation
Abortion
9 November 2023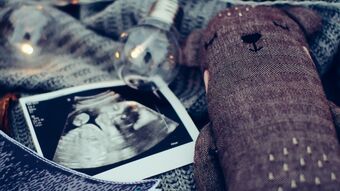 A pro-abortion politician has pledged to hijack new criminal justice proposals in a bid to decriminalise abortion in England and Wales.
Stella Creasy MP said she will seek to amend the UK Government's forthcoming Criminal Justice Bill - outlined in the King's Speech.
Taking to Twitter, the MP for Walthamstow, said:
"[The] Government told us decriminalising abortion requires backbench amendments to test the will of the house. The Kings Speech contains legislation that will allow us to do just that. With women being prosecuted everyday under outdated abortion offences it's time."
Campaigners want to remove all provisions in criminal legislation that pertain to abortion, making it legal for any reason up to birth.
They believe there is no circumstance in which a woman should face penalties for procuring an abortion - no matter the stage of pregnancy.
Dangerous home abortion rules ushered in during the pandemic are now permanently in place in England, Wales, and Scotland.
The rules have led to a number of cases of women illegally accessing abortion pills and terminating their pregnancy past the legal limit.
The "pills by post" scheme removed in-person medical oversight, enabling women to access abortion pills via the phone or online.
These rules make it easier for women to be exploited by abusive men, and have led to distubing late-stage medical abortions.
Medical abortions, usually at an earlier stage, involve two pills - the first ends the life of the unborn child, and the second induces a miscarriage.