600 medics call for end to home abortion scheme
Abortion
15 March 2022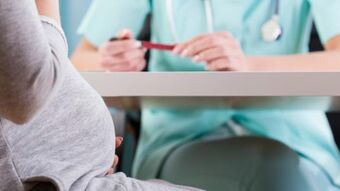 More than 600 medical professionals in the UK have called for an end to "dangerous" home abortion rules ushered in during the coronavirus pandemic.
In a letter to the Prime Minister and First Ministers of Scotland and Wales, the medics urge governments to "end the 'home use' abortion schemes currently in place in England, Scotland, and Wales".
They stress that the rules have "already placed the health of many women and girls at risk", noting severe medical complications such as ruptured ectopic pregnancies and resuscitation.

They point to media reports of "a baby aborted at 28 weeks using abortion pills at home", and "8 similar cases of 'at-home' abortions occurring beyond the ten week limit".
And they stress that self-administration of abortion drugs "removes the opportunity to ascertain if abuse or coercion is involved".
The intervention comes as an attempt to make home abortion provisions permanent has been mounted in the House of Lords.
Tory Peer Baroness Sugg has tabled an amendment to the Health and Care Bill seeking to make a so-called "pills by post" scheme available indefinitely. CARE has said:
"Under the new framework, there is the heightened danger of women being forced into having an abortion by a coercive partner. It is hard to establish meaningful and informed consent for medical abortion to take place, given the lack of in-person consultation. There is also the very obvious risk of dangerous medical complications occurring outside a medical setting.
"To prevent these harmful outcomes, we should insist upon the highest possible standards of safety. The safeguards that existed for access before the pandemic were there for a reason. The new framework is simply incompatible with the level of care that should be expected under normal circumstances."