OnlyFans fuelling sexual exploitation and modern slavery, new research shows
Online Safety
1 November 2023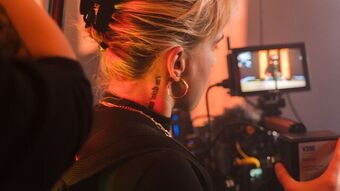 Press release | Adult streaming platform OnlyFans is fuelling sexual exploitation and modern slavery, a study shows.
CARE has highlighted troubling new research on 'e-pimping' by a Dutch organisation that specialises in digital forensics.
The research comes on the heels of UK Government legislation designed to tackle a range of internet harms receiving Royal Assent.
Dr Rebecca Stevenson, a Policy Officer at CARE, comments:
"This research adds to a growing body of evidence showing that OnlyFans is being used by criminals to exploit women. Expert analysis has highlighted 'e-pimping' and women forced into situations that would be categorised as modern slavery.
"Alarmingly, there appears to be little effort by OnlyFans to detect and prevent this kind of exploitation – there's simply too much content to monitor. Given the design of the platform, where content is behind a paywall, it is also difficult for authorities to investigate.
"As the UK government sets about making the internet a safer place through recently ratified online safety legislation, we urge ministers to examine this highly concerning issue. More must be done on behalf of women and girls at risk of harm."
Dutch research
Michelle Rasch of DataExpert told Dutch media outlet RTL News that 'e-pimps' are managing the accounts and money of 'models' on OnlyFans.
"One of the terms we came across was e-pimp. That's basically an old-fashioned pimp, but online. They call themselves OnlyFans managers."
"There are e-pimps who don't keep their promises. They are pressuring their models to go further than initially agreed. Because the e-pimps have access to all accounts, they have sexually explicit material at their disposal with which they can blackmail the models."
Outlining her fears about human trafficking, Rasch adds: "A lot of people think of selling a slave when they hear the word human trafficking, but this kind of sexual exploitation on OnlyFans also falls under it. The e-pimps have way too much control."
ENDS
Notes for Editors
CARE is a social policy charity, bringing Christian insight to the policies and laws that affect our lives. We campaigned for child protection clauses included in the Online Safety Act.
Online Safety Act becomes law | CARE
Contact us: press@care.org.uk