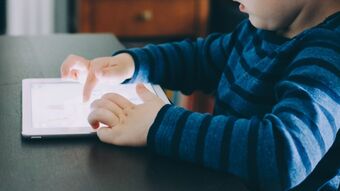 The government's flagship Online Safety Act has received Royal Assent and has now become law.
It places a new duty of care on tech companies to take more responsibility for the content shown on their platforms.
Firms must protect children from legal, but harmful material and the new regulator, Ofcom, has been given beefed up powers to enforce the legislation.
One key part of the new law is age verification on pornographic content, both via commercial porn sites like Porn Hub and also social media platforms.
Tech bosses will need to prove they are taking steps to remove illegal content, including:
child sexual abuse
controlling or coercive behaviour
extreme sexual violence
promoting self harm
Breaking the rules could result in fines of up to 10% of global revenue for tech companies, or £18m, whichever is bigger. Bosses could face prison time as a punishment.
The Equality and Human Rights Commission welcomed the law.
New law a big win for CARE
For more than seven years, CARE's been campaigning for age verification on online pornography.
Numerous studies and surveys show children as young as five can stumble across porn content online. Research also shows that this can shape their understanding of sex, consent and healthy relationships.
In 2017, politicians passed the Digital Economy Act which should've seen age checks introduced on commercial porn sites. But the UK government ditched it in October 2019.
CARE worked with a range of politicians on the Online Safety Bill to push for robust age checks on all online porn, ultimately proving successful.
The challenge now is to ensure speedy implementation of age checks.