Government abandons age-verification on pornographic sites
Online Safety
16 October 2019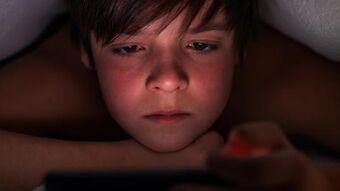 The Government has abandoned its promise to introduce age-verification on pornographic websites, despite the amount of work that has gone into getting the scheme ready for launch.
The decision emerged in a Written Statement published today by Nicky Morgan, Secretary of State for Digital, Culture, Media and Sports (DCMS).
Part three of the Digital Economy Act 2017 would have seen regulations laid to make sure anyone wishing to access online porn would need to prove they were over 18.
The scheme was delayed numerous times, the most recent because of an astonishing bureaucratic error by the Government who failed the notify the EU of its plans.
A study published a few weeks ago revealed that children as young as seven are watching online porn and there is a growing body of evidence which highlights the harm it causes.
Responding to the news, CARE's Chief Executive, Nola Leach said: "We are desperately disappointed that the Government has ditched the age-verification proposals.
"The Government promised age-verification in its 2017 election manifesto so to suddenly drop it like this is extraordinary and outrageous.
"The simple fact is our children and young people are not as well protected online as they are offline.
"In a context here children as young as seven are stumbling across porn online it is absolutely right that we should be doing everything we can to protect them.
"There is a growing body of evidence that highlights the harm easy access to pornography is doing to our young people, in terms of shaping their view of sex and healthy relationships.
"This Government could have led the way in the world in driving this forward, other countries were watching to learn from our experience of doing so.
"Now all the time and effort to make age-verification a reality has been wasted.
"CARE has done polling which showed the proposals were supported by a majority of the public so there is no logic in just giving the scheme up."
Find out more
To read more about the importance of age-verification, click here