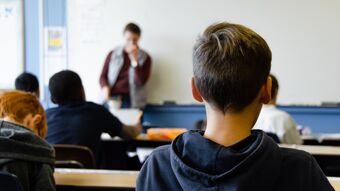 A teacher from a Church of England school in south London is facing a 'fitness to practice' hearing after refusing to teach LGBT material, because it conflicts with her religious beliefs.
Glawdys Leger, 43, was sacked from her post teaching foreign languages at Bishop Justus CofE school last May.
She told pupils she thought LGBT practices are 'sinful' and humans are born male or female.
Ms Leger faces being banned from teaching after she was reported to the Teaching Regulation Agency (TRA) because she'd allegedly upset a pupil.
She told Mail Online: