MPs debate Roe v Wade and UK abortion access
Abortion
28 June 2022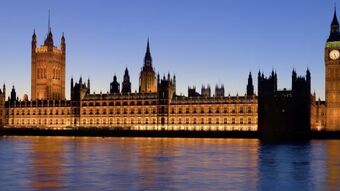 Today there was an Urgent Question in the House of Commons following the US Supreme Court's decision to overturn Roe v Wade.
This was the 1973 ruling that said abortion was a constitutional right up to the point of viability.
The debate was called by Diana Johnson MP who previously led the charge for the decriminalisation of abortion in England and Wales, which would remove all final legal safeguards for preborn babies in abortion law.
During the debate, fresh calls were made for parliament to further liberalise abortion laws across the UK even further.
Stella Creasey MP claimed that currently, only women in Northern Ireland have a 'constitutional' right to an abortion in the UK, but that she and other MPs were minded to table an amendment to the UK Government's Bill of Rights to ensure abortion became a human right for all women across the rest of the UK.
Some MPs welcomed the US Supreme Court's decision to overturn Roe v Wade and return abortion law to the states. Among them was Carla Lockhart MP.
Another MP, Danny Kruger said he recognised the feelings of fellow MPs although he suspected he disagreed with them on this matter.
He said he agreed with a woman's bodily autonomy, but that it was qualified in the case of a pregnancy because another human life was then involved who also had the right to autonomy.
Jim Shannon MP said:
He went on to ask the Minister to condemn acts of violence and death threats in America that have followed in the wake of Roe v Wade.