More than 10,000 women needed hospital treatment after using abortion pills
Abortion
2 December 2021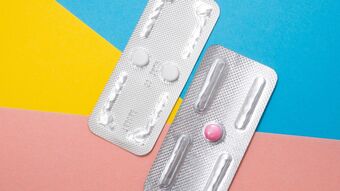 More than 10,000 women who took DIY abortion pills at home then needed hospital treatment to deal with the side effects between April 2020 and September 2021, a new study has revealed.
The evidence comes from 85 Freedom of Information requests to NHS trusts across England.
It showed that 1 in 17 women, who used the pills by post service in 2020 needed hospital treatment.
The report also exposed serious flaws in how complications are reported and how allowing women to take both pills at home increases safety risks.
As the report says:
Abortion providers and the Department of Health and Social Care are not reporting medical abortion treatment failure as a complication.
DIY Abor­tion
There are around 200,000 abortions each year in England and medical abortions are the most common form of termination.
For an early medical abortion, there are two tablets to take. The first, mifepristone, stops the hormone that allows the pregnancy to continue.
The second, misoprostol, encourages the womb to contract to pass the baby.
Just before the first covid-19 lockdown, the UK Government said women would take the second pill at home, while the first had to be taken at a registered clinic.
When the covid-19 pandemic struck, the Government approved the home use of both abortion pills, despite safety concerns raised by CARE.
In September, the Government launched a public consultation on whether to make the move permanent. CARE submitted an evidence based response outlining further safety concerns.
The UK Government has yet to say whether the policy will carry on beyond the covid-19 pandemic.