Government approve 'DIY abortions' at home
Abortion
31 March 2020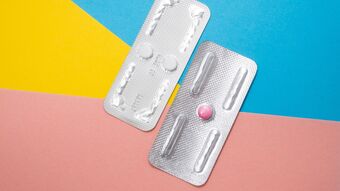 The Government have announced they will be allowing women to perform 'DIY medical abortions' at home, responding to pressure to adapt abortion services during the coronavirus pandemic.
This move came as a late U-turn, after guidance was originally published in a document online, then removed and described as an 'administrative error', only to be overturned again.
This is despite the Secretary of State for Health and Social Care, Matt Hancock, saying just last week in the Commons that there were "no proposals to change abortion rules due to Covid-19."
'DIY Abortions'
Previously abortions could only occur in NHS hospitals and private abortion clinics approved by the Secretary of State. Women take the first pill, mifepristone, at an abortion clinic or hospital, and then take the second pill, misoprostol, later at home, following the law change in January last year.

However, under this new policy abortion pills can be prescribed by a doctor over the phone or on a video call. The pills will then be sent to women at home, a process known as 'telemedicine'. Women will have to take both pills, unsupervised, and then sadly pass their unborn baby into the toilet at home. This is currently available for women up to 9 weeks and 6 days gestation.
Permitting DIY at-home abortions is one of the most significant changes to abortion law since 1967, and yet it has been announced without any parliamentary scrutiny, debate or proper consultation with the public — measures which are especially important on such a sensitive moral issue which attracts a wide range of views in society. This was highlighted by Lord Bethell, Health Minister, who said, "It is not right to rush through this type of change in a sensitive area such as abortion without adequate parliamentary scrutiny."
This policy will expire either when the temporary provisions of the Coronavirus Act 2020 conclude, or at the end of 2 years from now. Now that this decision has been made, however, it seems unlikely it will be easy to overturn it in future.

Department of Health highlight safety concerns

The Department of Health also made it apparent that there were serious concerns with this proposal in regard to women's safety and safeguarding. Lord Bethell highlighted some of these concerns:

"....we do not agree that women should be able to take both treatments for medical abortion at home. We believe that it is an essential safeguard that a woman attends a clinic, to ensure that she has an opportunity to be seen alone and to ensure that there are no issues.
Do we really want to support an amendment that could remove the only opportunity many women have, often at a most vulnerable stage, to speak confidentially and one-to-one with a doctor about their concerns on abortion and about what the alternatives might be? The bottom line is that, if there is an abusive relationship and no legal requirement for a doctor's involvement, it is far more likely that a vulnerable woman could be pressured into have an abortion by an abusive partner."

CARE's view
For us, abortion is always harmful as it ends the life of a preborn baby and can be damaging for women's mental and physical health. We have supported many women in the past in our work in crisis pregnancy counselling and counselling after abortions, and want women to be protected from the harm they can cause.

Whilst we recognise that many women will find themselves in very difficult circumstances during the current lockdown, we don't believe abortion is ever a compassionate solution to an unplanned pregnancy and will do more harm to women in the long term.
Instead, we support crisis pregnancy centres and advocate for better support for women who feel abortion is their only option. It is significant that the Government did not offer to support better provision of counselling or practical support for women in crisis pregnancies, which could easily be done over the phone or on a video call.
Home abortions not without risk
But even if you do think abortion is necessary in certain circumstances, DIY abortions at home, without adequate medical supervision, are patently not in the best interests of women.
We previously highlighted our concerns when the Government first announced they would allow the second abortion pill to be taken at home last year.
Medical abortions are not without risk. 1 in 20 women having a medical abortion will need subsequent surgery for haemorrhage or to remove foetal remains left inside the uterus.
But, what is more, no one has adequately assessed the psychological consequences of passing a foetus at home into the toilet — as the Government themselves have admitted. Women may be completely alone when they go through this experience. This is especially the case when women are isolated at home in our current lockdown, and may be cut off from support.
Under this rushed change in policy, the Government can in no way ensure that women in domestic abuse situations are not being coerced into taking abortion pills, nor they can they ensure that pills are being self-administered correctly to ensure abortions are conducted as safely as possible.
Furthermore, without an accurate gestational scan, how can doctors ensure that women are indeed under 10 weeks gestation and that it is safe for them to undergo medical abortion in this way?
Both lives matter
Because we believe passionately that both lives matter in every pregnancy, we want to protect preborn babies from being harmed and from the increase in terminations that are likely to result from abortion via telemedicine, but we also want women to be protected.
This is a reckless decision by the Government. Yes this is a crisis, but the biggest change to abortion law in 50 years should not have occurred without adequate parliamentary scrutiny and without considering the impact this would have on abortion law going forwards, and indeed the lives of many women and babies.