Government approves home-use of abortion pill
Abortion
11 January 2019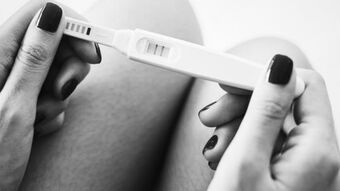 Despite claiming to hold a position of neutrality on abortion, the Department of Health & Social Care made the requisite authorisations on 27 December to allow the home-use of the medical abortion pill, misoprostol, in England. This means it is now legal for women in England to self-administer the second abortion pill at home, providing they are below nine weeks and six days gestation. This change has already been made in Wales and Scotland. In Scotland this has been the subject of a legal challenge brought by SPUC, whose case against the Scottish Government has now made its way to the Court of Appeal.
The Department of Health & Social Care previously stated that they are working with partners to 'develop clinical guidance for all professionals' and that 'safeguards will be introduced to protect women undergoing this treatment at home'. It is unclear what guidance has been produced and which safeguards have been put in place. It is also uncertain who they have consulted and whether these 'partners' include abortion providers such as BPAS and Marie Stopes, who have lobbied for this change for some time. These lobbyists claim to put the dignity and care of women first, but they have a track record of neglecting women's safety: accounts of multiple safety failures have appeared in Care Quality Commission reports, including one clinic described as a 'cattle market' by its staff. They have also made it clear that their ultimate aim is to remove all legal restrictions on abortion which they would clearly profit financially from. This move takes them one step closer to that goal.
For many, the ability to take abortion pills at home is seen as a progressive change. The media has reported stories of women going home from abortion clinics and bleeding in taxis or on the street. This response by the Government appears to be compassionate and sensible—ensuring greater dignity for women. However, anecdotal accounts are an insufficient evidence base for such a sweeping and significant legislative change. Especially when that change, despite promising to put a priority on women's safety, actually has the potential to jeopardise that safety and could result in women experiencing increased physical and psychological harm from medical abortion.
This is no mere scaremongering; there are reasons the Government should have held a proper public consultation on this matter and considered a wider base of evidence before announcing this decision. A medical abortion should not be considered a basic healthcare procedure. Misoprostol is a powerful drug which comes with sometimes considerable side effects and must be taken correctly. It is administered after the drug mifepristone, which is given to women at a clinic and results in the baby's death. Misoprostol is taken 24-48 hours later which expels the baby. This is the most common method of abortion, accounting for 65 per cent of all abortions in England and Wales in 2017.
Medical abortion is much riskier than surgical abortion and women are more likely to require medical assistance for bleeding and haemorrhage, a fact that is acknowledged by the Royal College of Obstetricians & Gynaecologists (RCOG). This bleeding is much more severe than during a heavy menstrual period. One study found that women had four times as many serious complications following medical abortions than surgical abortions.
One of these complications is that medical abortions are not always effective, as several other studies have shown, meaning that around 1 in 20 women undergoing an early medical abortion will need subsequent surgery for haemorrhage or to remove foetal remains left inside the uterus. The RCOG acknowledge that, due to a lack of effective reporting, there may be more cases of women experiencing complications than abortion statistics demonstrate. Taking misoprostol without medical supervision, and particularly for women who live far from emergency departments, could therefore exacerbate the risks already inherent in medical abortion.
Furthermore, it is vital that misoprostol is taken in the correct manner and at the correct time. This can influence the efficacy and complication rate of medical abortion. If misoprostol is not taken 24-48 hours after mifepristone, its effectiveness significantly decreases. However a study by the Society of Family Planning found that women prefer a shorter interval between administration of the two drugs and will therefore likely take misoprostol too early. Without medical supervision overseeing the administration of misoprostol, it is questionable whether this will enhance women's safety. This is clear from a recent study in Sweden which found that home administration of misoprostol was a driving factor in doubling the complication rate of early medical abortions.
There is also the psychological consequence of home administration to consider. The Government have stated that they are 'not aware of any assessment of the psychological impact of passing a foetus at home'. As the baby increases in gestation, it is more recognisable as a human being and could therefore result in women expelling into a toilet what they are able to recognise as much more than a mere 'product of conception'. We know from anecdotal stories that some women have been distressed by this, and it is acknowledged by Women on Web—an online abortion pills provider. If the Government truly care about women's safety, it is surely imperative that they proactively commission research to ensure that there is no added detriment to women in this regard?
Whether you're pro-choice or pro-life, you should be concerned about the potential consequences of this decision. Of course, not all women experience detrimental consequences but there is enough evidence to call this policy into question. Time will tell whether it will have much deeper and more widespread ramifications than the Government are currently willing to acknowledge.
Naomi Marsden - CARE's Early Human Life Policy Officer
CARE is grateful to Phillipa Taylor, Head of Public Policy at CMF, for her research on the effects of medical abortion. Phillipa's blogs on the home-use of medical abortion pills can be found here and here.