Govt re-considering age checks on online pornographic websites
Online Safety
29 November 2021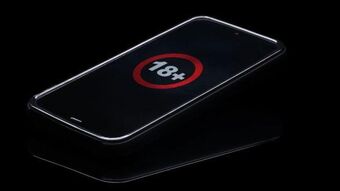 The Sunday Times reported over the weekend that the UK Government is poised to introduce new laws to block children accessing online pornographic websites.
Culture Secretary Nadine Dorries and Education Secretary Nadhim Zahawi are both said to be positive about the move, as is the England's Children's Commissioner, Rachel de Souza.
She held meetings with porn companies in recent weeks and they responded positively, arguing that the technology has improved so privacy concerns are no longer an issue.
Ironically, age controls had already been approved by MPs and Peers in Part 3 of the Digital Economy Act (DEA) 2017. That piece of legislation would also have ensured that the independent regulator (it was supposed to be the British Board of Film Classification, BBFC), would have had powers to take porn sites hosting illegal, violent porn to task.
But the Government ditched Part 3 of the DEA on 16 October 2019, with Ministers saying the measures, or something similar, would be folded into the upcoming Online Safety Bill.
In May 2021, the draft Online Safety Bill (OSB) was published but its proposals for protecting young people from online porn were demonstratively weaker than Part 3 of the DEA. The draft bill proposed only tackling 'user-generated' content, leaving some pornographic websites out of scope of the Bill.
It now seems as if CARE's concerns and those raised in Parliament by the likes of Baroness Benjamin have been heard. Of course, the proof will be in the pudding, and it remains to be seen whether the Government will follow through.
CARE today urged the implementation of Part 3 of the DEA now, rather than waiting for the OSB to begin what's sure to be a long journey through Parliament.
Age checks on online, commercial porn is one thing, but there's also the need to empower the regulator to crack down on porn sites hosting illegal, violent porn.
It appears as if the Government is set to implement some of Part 3 of the DEA, whereas we would urge them to go further and make sure illegal porn is taken down as well.
Commenting on the story, CARE's Chief Communications Officer, James Mildred, said:
Find out more