Northern Ireland Assembly rejects abortion to birth for all non-fatal disabilities
Abortion
2 June 2020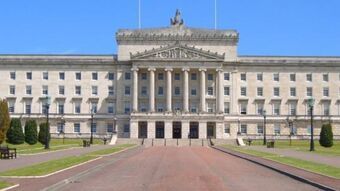 The Northern Ireland Assembly this evening voted in favour of a DUP motion rejecting the imposition of abortion legislation which extends to abortion up to birth for all non-fatal disabilities, including Down's syndrome.
In total, 46 voted for the motion, with only 40 against. A Sinn Fein amendment to the DUP motion was rejected.
It's the first time the Assembly has considered the issue of abortion since it was restored in January this year, following a three-year absence.
The result will now increase the pressure on MPs and Peers at Westminster who will shortly be debating and voting on The Abortion (Northern Ireland) Regulations.
If the regulations are approved at Westminster, it will ratify a decision made by the UK Parliament last year to impose extreme abortion law changes on Northern Ireland, despite the fact abortion policy is a devolved to the NI Assembly.
The regulations will result in abortion effectively on demand for 24 weeks and part seven of the regulations allows for abortion to birth if its predicted that the child will be 'seriously disabled'.
In Great Britain, this terminology has been interpreted to include treatable disabilities like club foot, cleft lip and also Down's syndrome as well.
Responding to the vote, CARE NI said the onus was now on MPs and Peers to accept that the issue of abortion law in Northern Ireland should be for the NI Assembly to decide.
CARE NI's Chief Executive, Nola Leach, said:
"This is a very welcome outcome and it's good to see the Northern Ireland Assembly sending such a clear message that abortion to birth for non-fatal disabilities and Down's syndrome is not acceptable.
"The Northern Ireland Assembly has effectively voted against the imposition of extreme abortion legislation.
"The UK Government must now withdraw the Regulations.
"It cannot ask the Westminster Parliament to pass regulations on a devolved matter when the Assembly has not only been restored but also voted to indicate that it does not support the Regulations.
"It would also involve asking MPs and Peers to vote for a form of disability discrimination which belongs not only to another century but another millennium.
"If the Government proceeds that then MPs and Peers must vote to reject these Regulations.
"We must remember that laws send social signals and we believe the regulations proposed by Westminster will harm, not help, women and babies across Northern Ireland.
"In light of this vote, we are calling again on MPs and Peers at Westminster to reject the regulations and hand the matter back over to the Assembly.
"It is up to the members of the Assembly to decide on abortion policy in Northern Ireland, not British MPs and Peers who do not represent the people of Northern Ireland."
ENDS
Notes to editors:
For interview requests or more information please contact James Mildred: james.mildred@care.org.uk // 07717516814
CARE is a well-established mainstream Christian charity providing resources and helping to bring Christian insight and experience to matters of public policy and practical caring initiatives. CARE is represented in the UK Parliaments and Assemblies.
The DUP motion was as follows: 'That this Assembly welcomes the important intervention of disability campaigner Heidi Crowter and rejects the imposition of abortion legislation which extends to all non-fatal disabilities, including Down's syndrome.'
Here's how the new abortion law in Northern Ireland will work: https://care.org.uk/news/2020/03/abortion-in-ni-the-reality
The Abortion (Northern Ireland) Regulation 2020 can be found here: http://www.legislation.gov.uk/uksi/2020/345/contents/made
Heidi Crowter, a Down's syndrome campaigner has called on Stormont to reject Westminster's regulations: https://care.org.uk/news/2020/05/downs-syndrome-campaigner-calls-for-stormont-to-reject-offensive-abortion-laws
MPs and Peers at Westminster will soon be voting on the Abortion (Northern Ireland) Regulations 2020: https://care.org.uk/news/2020/05/northern-ireland-abortion-regulations-tabled-for-the-second-time