Down's syndrome campaigner calls for Stormont to reject 'offensive' abortion laws
Abortion
7 May 2020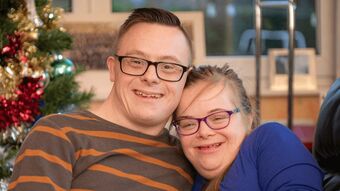 The British Government is trying to impose 'hurtful' and 'offensive' abortion laws on Northern Ireland, according to a prominent Down's syndrome campaigner.
MPs from England, Scotland and Wales last year voted for major abortion law change in Northern Ireland, despite every sitting Northern Ireland MP voting against.
Local provision has not yet been introduced in Northern Ireland with the Northern Ireland Executive's top legal advisor, John Larkin QC, raising questions over the legality of Westminster's intervention.
Heidi Crowter, an advocate for those with Down's syndrome said:
She went on to call for MLAs to reject Westminster's proposals, saying:
Abor­tion Law in North­ern Ire­land will Rad­ic­ally Change

The new regulations allow abortion functionally on demand up to 24 weeks and up to birth in cases of 'serious disability'. In Great Britain, this has included abortions for Down's syndrome and for cleft palette's.
In a number of crucial regards, the new law in Northern Ireland is even worse than in Great Britain.
Up to 12 weeks, only one medical professional needs to sign off the abortion, whereas in GB you still need two doctors to approve a request.
Moreover, the maximum penalty for performing an illegal abortion will be a fine of up to £5,000, whereas in Great Britain you can be sent to prison.
Ms Crowter has written to the Stormont party leaders, asking them to reject any Westminster regulations that allow abortion up to birth on the basis of disability.
Last Chance: con­tact MPs about new NI abor­tion regulations