Northern Ireland Abortion Regulations tabled for the second time
Abortion
13 May 2020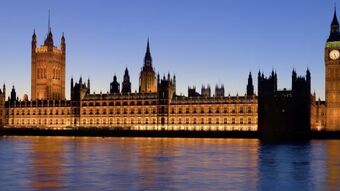 The Government today tabled the Abortion (Northern Ireland) Regulations for the second time, after withdrawing them late last week.
There are no substantive changes to the regulations, except drafting error identified by the Joint Committee on Statutory Instruments have been corrected.

When will the new votes take place?
Votes in both the House of Commons and the House of Lords must now take place within 28 sitting days. That means the votes can realistically be expected to take place sometime in mid-June.
What will hap­pen if the regs pass?
These Regulations would replace Northern Ireland's previous life-affirming laws with some of the most liberal abortion legislation in Europe. 100,000 people are alive today because the 1967 Abortion Act didn't apply to Northern Ireland. The Regulations allow abortion on demand until 24 weeks, and up to, and even during birth, for a baby with any kind of disability, even correctable conditions like cleft palette.
The new law goes much further than the 1967 Act. A woman seeking an abortion up to 12 weeks into pregnancy doesn't have to give their reason – which might for example, be that the baby is the 'wrong' sex. Instead of needing the agreement of two doctors as in Great Britain, only one medical professional - doctor, nurse or midwife –needs to sign it off. And anyone convicted of performing an illegal abortion is treated far more lightly; rather than facing a prison sentence as under the 1967 Act, an offender would just be fined up to £5,000.
What's happening in Northern Ireland is hugely significant for England, Wales and Scotland. If these Regulations are passed it will make it much easier for pro-choice MPs to argue for similar changes throughout the UK. They've already made it plain that they will use the Domestic Abuse Bill, most likely waiting for the later stages of the Bill, to introduce amendments to bring abortion law in England and Wales into line with what they hope will be the new law in Northern Ireland.
Help us save lives