Govt call on social media firms to 'take action now' ahead of Online Safety Bill
Online Safety
6 November 2023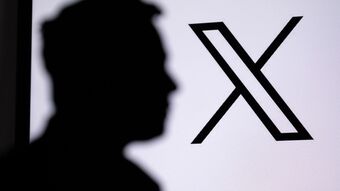 In light of the sign in of the Bletchley Declaration, and the risks of artificial intelligence (AI) that were highlighted, Prime Minister Rishi Sunak met with Elon Musk and other industry leaders at the forefront of those developing AI.
Elon Musk, owner of Tesla, and more recently X (previously known as Twitter) has been criticised for the state of the social media platform.
According to the Institute for Strategic Dialogue antisemitic tweets in English have almost doubled since his ownership, and a report from the European Commission found that engagement with pro-criminal accounts has increased by 36% since the beginning of the year.
Through the introduction of the Online Safety Bill social media firms will be forced to tighten up their systems to stop the misuse of the technology, and to hold them accountable for the content shared on their platforms.
Minister for Tech and Digital Economy, Paul Scully calls for tech leaders to take action now, ahead of the introduction of the Bill.
"You know what's coming" he says, "so why wait?"