Concerns around Holyrood 'buffer zones' bill
Abortion
6 October 2023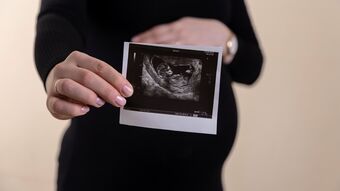 CARE for Scotland has issued a statement as legislation designed to outlaw pro-life advocacy near various healthcare settings is introduced to the Scottish Parliament.
The Abortion Services Safe Access Zones (Scotland) Bill aims to create 150m "safe access" zones around facilities which carry out abortions and other health services.
It was lodged at Holyrood yesterday by Green MSP Gillian MacKay, following a consultation that concluded in August last year.
Michael Veitch, Scottish Policy Officer at the charity, said:
"CARE for Scotland is not involved with protests or vigils outside facilities where abortions are provided. We would condemn any behaviours that involves harassment against others, or actively impeding freedom of movement. All public debate around an issue such as abortion, and especially interaction with expectant mothers, must be conducted with an abundance of empathy, compassion, and sensitivity, recognising that both lives in a pregnancy have value.
"We are concerned that this Bill is based on an objectively false narrative that access to abortions in Scotland is being impeded. Terminations are occurring at record numbers, and dangerous 'home abortion' rules remain in place. The buffer zones debate has diverted public attention away from issues such as disability abortion, advances in technology that improve viability, moves to reduce abortions, and wider discussions about the drivers of abortion in Scotland."
ENDS
Notes for Editors
CARE for Scotland is a social policy charity, bringing Christian insight to the policies and laws that affect our lives.

Contact us: press@care.org.uk