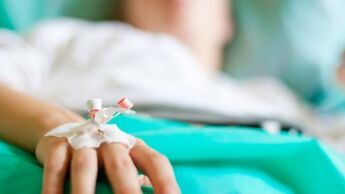 Liam McArthur MSP has now received enough cross-party support from fellow MSPs to introduce his Assisted Dying for Terminally Ill Adults (Scotland) Bill to the Scottish Parliament. If successful, Scotland would be the first country in the United Kingdom to legalise assisted suicide. But there's a good chunk of road to travel before any possibility of that.
This proposed legislation is the third of its kind in Scotland over the last twelve years. Only seven years ago it was soundly rejected by the Scottish Parliament. And so this third iteration is yet another example of the relentless push to prematurely end human lives, albeit the lives of those suffering with incapacity and chronic pain. This time the scope is much narrower following the approach of Canada's legislature.
With last year's Holyrood election a haul of new MSPs entered the fray, up to a third of the total intake. Inevitably, with new intakes the blend of Parliament is stirred differently. More liberal than ever before, shown by the priorities of Government and the parliamentary timetable, Parliament has shown more ready support for assisted suicide as a concept at these early proceedings.
And so the drive to find a legal route to assist a terminally ill adult to die before their divinely appointed time is so eloquently put forth, despite near record high numbers of unassisted suicide, huge drug deaths, all on the back of a pandemic which has left the country reeling from loss of life. Carefully positioned by its champions as something entirely distinct from unassisted suicide, its assisted relative is argued almost as a necessary human right.
That shiny apple though is so appealing for assisted suicide's protagonists. It's something we don't yet have. It's one more overreach of making ourselves 'Lord' in the face of life's real hardship. It's a clear hallmark of living life without the Spirit of life, the One who who was raised to life and who infuses us with life. Surely the prospect of having access to medically approved and a legally green-lit death is what will make society and family flourish?
But such a move would simply be plucking something which was never for humans to stretch and yearn for in the first place. By passing McArthur's Bill, not only would we bring on our own or our loved one's deaths, we would initiate a chain reaction of wilful, premature death that would disseminate into the very fabric of our country. And in so doing, this move would undermine the deeper tradition of a true holistic approach that cares for people as people even as they traverse their final laps.