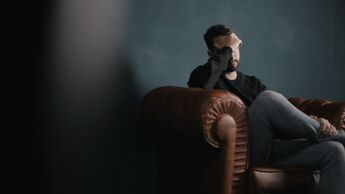 Con­ver­sion Ther­apy Ban
What is the conversion therapy ban?
Boris Johnson's Government said it would introduce legislation aimed at making any form of so called 'conversion therapy' illegal in England and Wales. A consultation was held on the proposals and before the Prime Minister resigned, reports suggested the legislation could appear in the Autumn.
What's the problem?
Laws already exist to ban harmful practices aimed at changing a person's sexuality. However, the UK Government has come under huge pressure to do more. Campaigners are calling for a broad ban that covers settings like churches.
If a broad conversion therapy ban is passed, it could see the day-to-day life and teaching of churches who hold to the historic, orthodox view on human sexuality penalised. Christians who publicly preach on these matters could be criminalised.
What have the candidates for Prime Minister said?
Neither candidate has said anything specific. In Ms Truss' case, her campaign manager Iain Duncan Smith MP told Sky News that in his view the legislation needed to be amended and changed.
Former Equalities Minister, Mike Freer, who's a strong supporter of a broad conversion therapy ban, has reportedly said both candidates are supportive of the proposed legislation. It remains to be seen what the next Prime Minister will do.
What else could be done?
As indicated earlier, legislation already exists that makes forms of genuinely abusive therapies illegal. The government should be alert to the motivations behind calls for a new, broad ban.
Campaigners for a broad ban are no friends of free speech or religious liberty. Under the 'equality' banner, they are seeking to supress the freedom of others to disagree on sexuality and gender.
It would be best if the proposed legislation was withdrawn. The UK government should not give in to the pressure from lobby groups to continue with it.
What is a Christian response?
Believers should hold to the truth firmly and continue in the path of sound doctrine. And we should make sure we speak about difficult matters graciously. We should not shy away from also humbly acknowledging the harm that has been done in the name of Jesus Christ. Some of what lies behind the calls for a broad ban is genuinely bad experiences. However, we can have confidence that laws already exist to make sure this does not happen.
We should not be intimidated by those who are against us. Jesus told us to love our enemies and to pray for those who persecute us.
We should also encourage people to see that true life is found in a living relationship with Jesus Christ. He himself said when He was on earth that He had come so that we might have life and have it in all its fullness.
Further reading
What every Christian should know about the conversion therapy ban | CARE
What's at stake with a conversion therapy ban? | Let us Pray Campaign
The challenges around conversion therapy | Evangelical Alliance