Cost of living driving abortions
Abortion
2 August 2022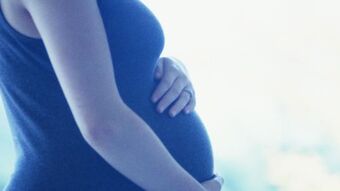 The cost of child care in the UK is driving women to have abortions, alarming new research has found.
A survey by Pregnant Then Screwed, which campaigns to end the motherhood penalty, found that the cost of childcare was a factor in six in ten cases of abortion.
Almost one in five women surveyed by the group said that the cost of childcare was the main reason they decided to have a termination.
Joeli Brearley, founder of Pregnant Then Screwed, said:
"Childcare costs are pushing families into poverty and forcing women to terminate wanted pregnancies. This is a crisis and the Government's response has been wholly inadequate. The UK birth rate has hit a record low, a lack of births means a lack of future workers, which poses enormous challenges for our future economy."
The news comes amid escalating costs for household essentials such as electricity, gas, and fuel and concerns over rising inflation in the UK.
CARE campaigns for reform of the tax system to help struggling families. Households with children face a higher tax burden due to how the income tax system is set up.
Last week, CARE's Tim Cairns welcomed a statement by Tory leadership candidate Liz Truss that she would seek to change the rules around taxation.
Mr Cairns, a Senior Policy Officer at CARE, said:
"The UK tax system takes no account of variables such as family size or ability to pay. This individualised tax system means a family with two children needs to earn twice as much as a single person with no children to have the same standard of living.
"The failure of the income tax system to take account of the family is a contributing factor to poverty in the UK. Households with children are among the poorest in the country. But this is not a benefits crisis, two-thirds of children living in households that are considered to be in poverty, have at least one working parent.
"The next Prime Minister needs to consider a suite of measures to help Brits in today's challenging fiscal environment. A fairer deal for families, through progressive reform of the tax system, must be part of their plan."