UK Govt plans to use new powers to set up NI Abortion Services
Abortion
17 June 2022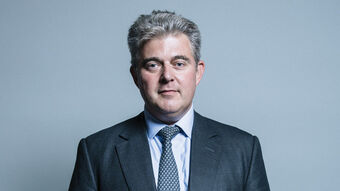 The Secretary of State for Northern Ireland has told MPs he expects to use new powers to set up NI abortion services. Brandon Lewis also said he's minded to add telemedicine (home abortion) services as well, despite this not being in the original regulations.
Speaking this week to a scrutiny committee at Westminster, he said he no longer expects the Department of Health or health minister in NI to do the commissioning.
As a result he said he expects to use his new powers very soon. When pressed for a specific date, he didn't answer. Opposition was expressed by some MPs who reminded the Minister that
Ana­lys­is from CARE's James Mildred
This is just the latest twist in one of the most disturbing moves by Westminster in recent times. Abortion is a deeply sensitive issue for voters across Northern Ireland. For decades, it stood apart from the rest of the UK with a life-affirming law that respected the equal rights of preborn babies and women. However, with abortion allowed up to 24 weeks in Great Britain and up to birth for disabilities, calls for changes in Northern Ireland were never far away. But for Westminster to act when the Stormont Assembly was not sitting was as opportunistic as it was disturbing.
Another key point to note is that technically, Northern Ireland's abortion law is more extreme now than the rest of the UK. The law there allows for abortion for any reason up to 12 weeks and for certain reasons up to 24 weeks. It's legal to abort up to birth for serious disabilities. In GB, that's included treatable conditions like club foot. All of this despite strong public opposition in Northern Ireland and despite the fact abortion policy is a devolved competency. The great argument put forward by proponents was that it was about human rights. But there is no human right to take a life. As a result of Westminster's interventions, Northern Ireland has had abortion laws imposed without it being decided and debated by Assembly Members.
The latest new powers the UK Government has given itself are extensive. There is no precedent for a UK Government Minister to to be given powers which have no accountability to Northern Ireland voters. It is also not clear how these new powers might be used or how the Executive and Department of Health would be made aware of the this decision.
How did we get here?
Three years ago, while the Northern Ireland Assembly was not sitting, MPs at Westminster voted to introduce abortion laws there. Up till then, NI was the one part of the UK that had not adopted the 1967 Abortion Act.
As a result, robust research showed 100,000 people were alive in Northern Ireland who otherwise would not be because of this decision.
Despite overwhelming public opposition to the imposition of abortion in Northern Ireland by Westminster, MPs still backed the change.
In 2020, regulations were passed allowing the Westminster Government to introduce a new abortion framework even after the NI Executive has returned.
In 2021, Regulations gave the Secretary of State for Northern Ireland sweeping powers to direct Ministers, civil servants and two health bodies to implement the abortion framework.
In 2022, Regulations gave the Secretary of State even greater powers to act in the place of NI Ministers or Departments without the agreement of the Executive.
Regulations need to be approved by both Houses of Parliament within 28 sitting days. On 21 June, Members of the House of Lords will vote on these latest regulations.