CARE decries record number of abortions in England and Wales
Abortion
21 June 2022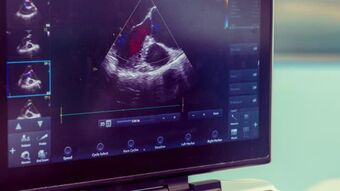 CARE has described as "tragic" new figures showing a record high number of abortions in England and Wales in 2021.
The Department of Health and Social Care today published the latest abortion statistics for England and Wales which show:
A record high of 214,869 abortions in 2021 – up 4,009 from 2020.
A rise in repeat abortions from 87,926 in 2020 to 91,313 in 2021.
88 'selective terminations' where a twin, a triplet or more are aborted
3,370 disability-selective abortions including 859 for Down Syndrome
A 19.65% increase in late-term abortions for babies with disabilities
40 abortions due to cleft lip/palate, an increase of 135.29% on 2019
A spokesperson for CARE said:
"These record figures can only be described as tragic. Each number represents a pregnant mother who felt unable to bring a child into the world, and a preborn baby denied the most fundamental right of all – the right to life. As a society, we are failing women and children. The pandemic will have had a bearing on these figures, as will the move to allow DIY abortions at home, despite acute risks to women cited by medics. However, there has been a steady rise in abortions over decades since the law was liberalised.
"When the Abortion Act passed in 1967, it was only envisioned that abortions would take place in the most difficult circumstances. Now, we effectively have abortion on demand. Upwards of 200,000 abortions every year. Five hundred a day. More than 20 every hour. Our attitude towards the practice has become so permissive we are seeing growing numbers of babies aborted on the basis of minor abnormalities like cleft palate. And we allow blatant disability discrimination - only babies with disabilities can be aborted up to term.
"As a society we need to reckon with this situation which is unjust and harmful. We need to better understand why so many women are having abortions, and ensure they are offered help and support to have a child, breaking down barriers to motherhood in different areas. We need to look at the economic factors that make having children so prohibitively expensive, including in the years after a child is born. We need to make sure women who experience crisis pregnancies know termination is not the only option.
"The public are supportive of moves to reduce abortion limits and alarmed by the sheer scale of abortions in the UK. They agree with campaigners like Heidi Crowter who contest the shocking disability discrimination in our abortion laws. The political class must respond to public concerns and enact reform of legislation, in order to drive wider change in this area. A situation where the welfare of mothers and babies is given equal priority is more than possible in our country and is necessary if our society is to be truly just and compassionate."
ENDS
About CARE
Christian Action Research and Education (CARE) provides analysis of social policy from a Christian perspective.
For more information or to request an interview, contact Jamie Gillies | jamie.gillies@care.org.uk