EHRC says conversion therapy ban must not infringe religious freedoms
Religious Liberty
1 February 2022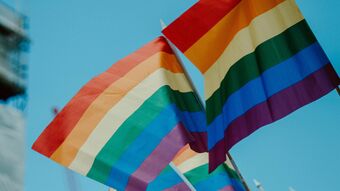 The Equality and Human Rights Commission has stressed that a UK Government ban on conversion therapy must not infringe on religious liberty.
The group, which oversees compliance with equality and human rights legislation, stated:
"Encouraging people to comply with religious doctrine that requires refraining from certain types of sexual activity should not fall within the definition of conversion therapy".
The watchdog also stressed that medics should continue to be allowed to encourage children to accept their biological sex, rather than 'transition'. It added:
"The Government should make clear that psychological, medical and healthcare staff can continue to provide support to people experiencing gender dysphoria.
"This should include support to reduce distress and reconcile a person to their biological sex where clinically indicated, including for children and young people aged under 18 if this is in their best interests".

The intervention comes amidst fears wide-ranging bans on conversion therapy, designed to outlaw harmful practices, could impinge on the right of Christians to teach and pray about sex and biology.
In Scotland, a committee of MSPs has called for a radical ban to proscribe all "directive" teaching and prayer. Holyrood will act if it is not satisfied with the scope of a UK Government ban.
UK Ministers have been consulting on the proposal and have previously stressed the need for religious liberty and freedom of expression to be respected.

Last week, CARE CEO Ross Hendry described recommendations made by a Holyrood Committee as "alarming":

"Politicians have a responsibility to safeguard everyone's freedom to worship and live out their beliefs. Wide definitions lead to bad laws and worse outcomes.

"Whilst taking evidence on conversion therapy, MSPs heard legitimate concerns about the potential for free expression and religious liberty to be undermined. These appear to have been ignored.
"A ban based on these recommendations has the potential to enshrine persecution against people with religious or gender critical beliefs in Scotland. We call on MSPs to think again."
A consultation on the UK Government's conversion therapy proposals closes on 4 February. If you would like to read some advice on how to respond to the consultation and an explanation of the key issues you may find resources by the Evangelical Alliance helpful.