Tens of thousands of students locked in gambling addiction
Gambling
19 January 2022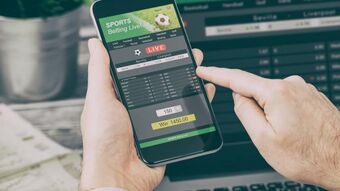 Almost 90,000 students in the UK are trapped in gambling addiction, according to a new study.
The report, from Gamstop and the YGAM youth gambling charity, shows 88,000 students have a problem with gambling.
Many are spending more than £30 a week on their habit and skipping lectures and social events to focus on it.
The most popular methods of gambling are the National Lottery, instant win smartphone games, online sports betting, and bingo.
29-year-old Bray Ash, who used his student loan for gambling shared his experience with the Guardian.
"It took over my life – I wasn't studying, I was just sitting in my halls gambling," he said.
"[During] my second year of university, I ended up gambling away my student loan in the first 24 hours."
Mr Ash added: "It is important that students have access to organisations, such as YGAM, to educate them about gambling and provide support and that they are aware of essential tools such as self-exclusion if they are experiencing problems with their gambling. I know that it would have benefited me when I was at my lowest point."
At CARE, we are calling for proper procedures to be in place to protect problem gamblers from harm, including students. The harms of gambling addiction are well-evidenced and include financial difficulties, depression, poor mental health and, in the most tragic cases, suicide.
The Government has announced the launch of a whitepaper for 2022 setting out suggested reforms to the outdated Gambling Act 2005. We believe this is a real opportunity to introduce legislation that will do good.
For more information on our work, visit our cause page: CARE for Gambling.