Warning as gambling reform paper delayed
Gambling
13 December 2021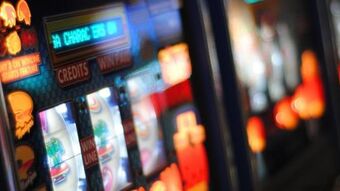 Gambling campaigners have warned of more suffering and even suicides due to an important reform paper being delayed.
The government is currently reviewing the Gambling Act 2005 due to concern current regulation is not fit for purpose. There has been a meteoric rise in gambling addiction, including among children.
A whitepaper setting out suggested reforms was expected before the end of last year but was delayed until 2021 due to coronavirus. A new launch date was set for early 2022 but The Guardian reports that a further delay is now "almost inevitable", according to sources.
Labour MP Carolyn Harris, who chairs a cross-party group examining gambling-related harm, said the review process has gone on for long enough.
She told The Guardian: "The government made a commitment to reform our gambling laws in 2019. Two years later they are still deliberating while the online industry is weakly regulated, reaps vast profits and people continue to be harmed."
And Liz Ritchie co-founded the charity Gambling With Lives with husband Charles after their son Jack took his own life, pointed to research suggesting strong links between gambling and suicide.
"Every day at least one person takes their life because of gambling," she said, as the group launched a campaign demanding that a regulatory investigation into every case of suicide where gambling is a factor", she said.
"Every delay means more families shattered. When will the government act?"
Last week, Technology Minister Chris Philp hinted at two safeguards that may be included in the government's forthcoming whitepaper.
Philp said the plans could include "affordability checks", which would see betting firms required to assess whether or not a punter can afford to place a bet.
And he said it is "critical" that companies are willing to share data about customers exhibiting signs of addiction, hinting that a "single customer view" system could be established.
A spokesman for CARE said:
"The UK Government has a real opportunity to introduce legislation with real teeth to it in the coming months and we urge them to be bold."