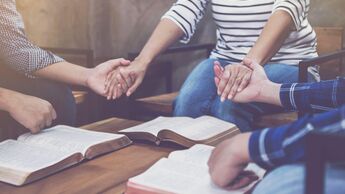 The Government's consultation on Banning Conversion Therapy in England and Wales closes in the next two weeks. CARE will be responding formally to the published proposals and we encourage our supporters to do so as well.
Over the past three months the Government has been consulting on proposals to ban practices known as Conversion Therapy. It is an issue that many Christians are deeply concerned about because, if framed badly, the law could be used to restrict our ability to preach, teach, and pray publicly, as well as support those struggling with their sexuality and desires.
Behind the scenes, CARE has been active in seeking to support measures that will safeguard everyone's freedom to worship and share God's word, with the need to protect individuals from harm. I believe this is also the aim of the UK Government and we want to support their efforts to achieve this balance.
Yet there are legitimate concerns raised by the consultation document in its lack of detail and clarity. There is a risk that loose definitions lead to bad laws and even worse outcomes. By not clearly defining some key terms and phrases the Government may, perhaps inadvertently, cause significant harm to the well-intentioned on both sides of this debate – those who are seeking to balance our religious freedom and practice with individuals' protection from harm.

It's clear that in the past individuals have been harmed and forced to endure physical, emotional, and spiritual pain through practices that no-one should condone. For that reason, we support the proposed ban on physical acts of 'therapy' as inconsistent with God's call for us to freely come to him through Jesus and the Church's call to model love, grace, and hope.
We need greater clarity by the Government on the definitions of "talking therapies" and "consent", especially for those under 18, and there needs to be a greater understanding of how healthy, faithful churches seek to care for the spiritual development and health of people who want to be faithful and obedient to God's word.
A final push from faithful Christians like you could help ensure that future proposals for England and Wales are moderate, sensible and find a balance between protecting individual from abuse and allowing us to freely express God's teaching, love, and hope.
Respond­ing to the consultation