Dangerous 'decrim' abortion amendment fails to pass
Abortion
23 November 2021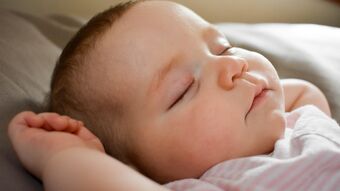 Today, a dangerous abortion amendment to the UK Government's Health and Care Bill failed to pass.
NC 50 aimed to introduce the so called 'decriminalisation' of abortion up to 24 weeks or the point of viability. CARE briefed MPs to oppose this amendment, which has nothing to say about the value of the unborn baby.
This is now the second time a 'decriminalisation' amendment has been withdrawn after a similar attempt failed to pass last summer. Three other pro-life amendments also failed to pass, however the purpose of these amendments was to test the feelings of the House and the Government.
Fiona Bruce MP and Carla Lockhart MP gave excellent speeches in support of their amendments.
The Health and Care Bill will now finish its final stages in the Commons before heading to the House of Lords for further scrutiny.
CARE's CEO, Ross Hendry, said:
"Today's outcome is a powerful reminder of the power of prayer and action.
"NC 50 had no regard to the value of the unborn baby and so we're delighted it has failed to pass.
"It was also good to see MPs speak out for positive amendments and there will be fresh opportunities to promote life-affirming laws in the months ahead."
Read high­lights from the debate
Speaking to her NC 31, Fiona Bruce MP said:
Speaking to NC 51 and 52, Carla Lockhart MP said: