Amendments seek to lower legal abortion limit, tackle inequality
Abortion
18 November 2021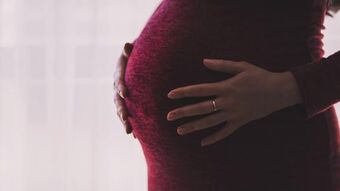 A series of amendments to UK Government legislation would lower the legal abortion limit in England and Wales and tackle inequality on the basis of sex and disability.
One amendment to the Health and Social Care Bill, by Tory MP Fiona Bruce, would reduce the abortion limit from 24 weeks to 22 weeks, in line with statements by medical bodies that this is the point of viability outside the womb.
Current research suggests that a significant number of babies born at 22 weeks' gestation can survive outside the womb, with some babies born even earlier surviving with specialist care. The world's most premature baby was born at 21 weeks.
Another proposed amendment seeks to strip out a 'serious handicap' provision that allows babies with disabilities to be aborted up to birth. In recent months, a high-profile campaign by Heidi Crowter has challenged this rule as unlawful discrimination.
Ms Crowter believes it fuels discrimination against disabled people in wider society: "It is discrimination. I strongly feel the law affects the way people with disabilities view themselves and helps create negative stereotypes."
A third amendment would clarify that abortion on the basis of sex is illegal. In the UK, there is evidence that female preborn babies are particularly at risk from sex-selective abortion, particularly given a preference for male children in some cultures.
Pro-abortion MPs are also seeking to amend the Health and Social Care Bill to liberalise abortion laws. An amendment by Maria Miller MP and Diana Johnson MP seeks to decriminalise abortion up to 24 weeks.
James Mildred, Chief Communications Officer at CARE, commented:
"The three pro-life amendments lodged at Parliament are welcome and we will be closely monitoring the parliamentary process to see if they are selected for debate.
"It is becoming increasingly hard for politicians to justify opposing greater protections for preborn babies, in line with medical science and public opinion favouring reform."
It remains to be seen which, or if any of the amendments will be selected for debate by the House of Commons Speaker. A decision is expected on Monday, ahead of Report Stage for the Health and Social Care Bill.