Bill introduced to end abortion to birth for disabilities like Down's syndrome and cleft lip
Abortion
16 February 2021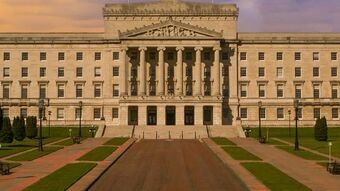 This morning a new Bill was introduced by Paul Givan MLA in the Northern Ireland Assembly which aims to prevent abortion to birth (40+ weeks) for non-fatal disabilities such as Down's syndrome and cleft lip.
Under the Westminster-imposed abortion law in Northern Ireland, it's possible for a baby to be aborted right up to birth for having a 'serious disability'.
Mr Givan's Bill, which passed Stage One at the Assembly today, will amend the current law to make it illegal to abort to birth for non-fatal disabilities.
Speaking about the Bill, Mr Givan said:
Call to sup­port the bill