At CARE NI, we long to see a society where abortion is unthinkable. We were devastated by the change that took place to our abortion law last year, and we've been praying and working tirelessly towards overturning this.

Update
We need your help.
In Northern Ireland, it is currently legal to abort a baby with a non-fatal disability, such as Down's syn­drome, club foot or cleft palate, right up to term — around 40 weeks.
A new Bill has been introduced to the Northern Ireland Assembly that will put a stop to this discrimination.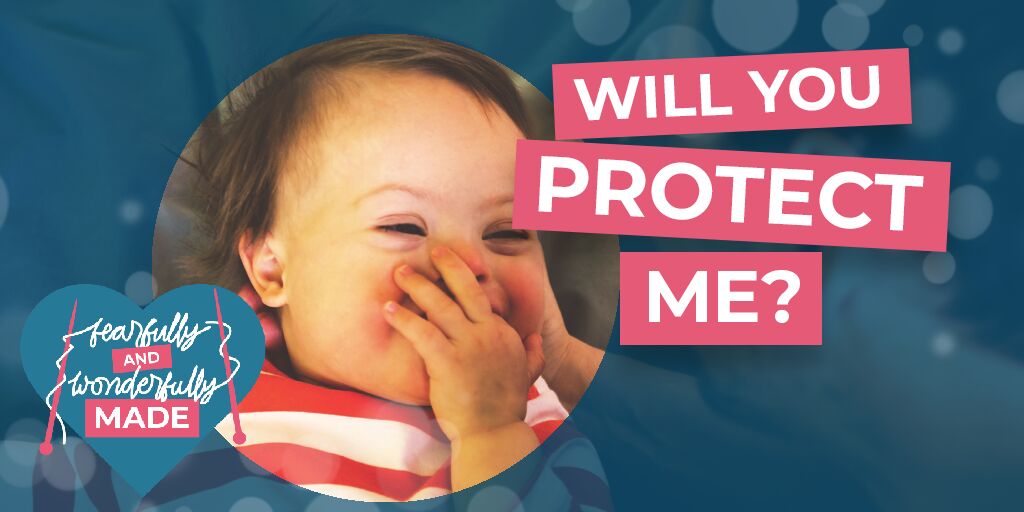 This Bill will make it illeg­al to abort a baby after
24

weeks on the basis of non-fatal disabilities.

Sponsored by Paul Givan MLA, the Severe Fetal Impairment Abortion (Amendment) Bill echoes the vote that took place in the Assembly last June, where 75 out of 90 MLAs voted to reject the part of the Westminster imposed law which discriminates against non-fatal disabilities.

This Bill sends a very powerful message that babies with disabilities such as Down's syndrome deserve the same protection as babies with no disabilities.

It builds on the brilliant campaigning by disability discrimination campaigner Heidi Crowter.

This is a cru­cial first step in reclaim­ing our life-affirm­ing laws.
There will be many other subsequent steps to push back against the horrific abortion law imposed by Westminster, and we look forward to working with you on them in the near future.

For now, we urge you to stand with us and take back the ground Westminster has taken from us by imposing these horrific laws.

How can I help?
Please stand with us and write to your five MLAs, urging them to speak and vote in favour of the Bill at the Second Reading debate, which could happen within weeks.

Here are some suggested points to make:
The following points are just suggestions. Please use your own words and feel free to add anything you feel is appropriate.
State your concerns that the current abortion law discriminates against people with disabilities by denying unborn babies with non-fatal disabilities like Down's syndrome the same level of legal protection, especially from 24 weeks gestation, as unborn babies without disabilities. This means that while the latter are protected, the former can be aborted right up till birth. This tells people with non-fatal disabilities that their lives are less worthy of protection than the lives of those without disabilities, perpetuating deeply unhelpful stereotypes about their quality of life, suggesting, as Heidi Crowter points out, it might be better for them not to have been born.
Explain why this Bill is important and that it will send a clear message that people with disabilities are equal to others. We know that in Great Britain, where a very similar law is in place, women have been offered multiple terminations of their unborn child up to a very late stage of pregnancy, because their child will have a disability. This is distressing for families who are preparing for the birth of their child, and to people with non-fatal disabilities, such as Heidi Carter (née Crowter) who says this law is "deeply hurtful and offensive." Heidi is currently involved in a legal challenge regarding the discriminatory nature of the equivalent provision in GB in the courts. The Government should not have imposed the same law in Northern Ireland that the UN Committee on the Rights of Persons with Disabilities rejected in GB, expressing their concern "about perceptions in society that stigmatize persons with disabilities...and about the termination of pregnancy at any stage on the basis of fetal impairment."
Ask them to speak and vote in favour of the Bill at its Second Reading to ensure that babies with a non-fatal disability are offered the same protection as all other babies, and to prevent the perpetuation of unhelpful stereotypes against persons with disabilities.