Two-child benefit cap pushes women to abortion, says abortion provider
Abortion
3 December 2020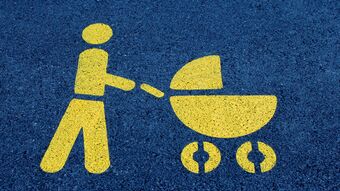 The two-child benefit cap is influencing women's decision making on abortion, a survey has found.

The findings were released today by BPAS, Britain's second largest abortion provider, after they surveyed women who accessed abortion during the pandemic.
They found that half of the women surveyed said the policy was "important in their decision-making around whether or not to continue the pregnancy"
This policy, coupled with economic and job insecurity during the pandemic, meant as many as 62% of all women surveyed felt they had little choice over whether to continue with the pregnancy, which they would have done in better financial circumstances.

Policy heav­ily criticised
The two-child benefit cap, which restricts the amount of social security benefits available to larger families, has been heavily criticised in recent years, including by BPAS.
It was introduced to cut £1bn per year to the welfare bill, and results in a loss of benefits worth £2,900 per child per year. This policy has affected around 243,000 families since it was introduced.
BPAS have previously spoken out that the policy affects women's decision-making around abortion. This is evidenced in the statistics, which show there has been a 16.4 per cent increase in abortions by mothers with two or more existing children since the policy was introduced.
Women express ​
'

regret and sadness'

These findings provide further proof that abortion is the result of inequality, and not the solution to it. The image of women making an 'empowered choice' to have an abortion is mostly an illusion; in reality there are often multiple factors that can put pressure on women to choose abortion and there is a long history between abortion and social deprivation.


According to BPAS, many women in the survey described how they felt 'significant regret and sadness' because the policy meant they felt unable to continue with a wanted pregnancy.


The Government must act to address policies such as the two-child benefit cap that pressurise women into ending a wanted baby's life.

Abortion promises to provide the answer to women's inequality but it is merely a sticking plaster over a wound, and in the process it extinguishes a precious life and leads women to significant regret.