Scots Hate Crime Bill: People Could Be 'Put Through The Mill' To Prove Innocence
Religious Liberty
11 November 2020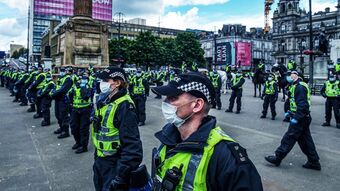 Theatre and Faith Groups Out­line Concerns
Representatives of the artistic community raised concerns that theatre has been 'singled out' within section four of the bill.
David Grieg, artistic director of the Lyceum Theatre in Edinburgh said this section was 'broadly speaking unnecessary'.
Meanwhile faith groups expressed concerns over the definition of 'inflammatory' material under the new law, pointing out that certain religious texts could be caught up in it.
Anthony Horan, director of the Catholic Parliamentary Office said:
Pro­tect Free Speech in Scotland