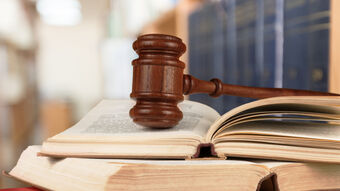 The Justice Committee at the Scottish Parliament held its second oral evidence session yesterday (Tuesday 3 November) on the Hate Crime Bill.
Senior representatives from the Faulty of Advocates, the Law Society of Scotland, the Crown Office and Procurator Fiscal Service, Police Scotland and the Scottish Police Federation gave evidence to MSPs.
Issues still remain with the legislation
Legal experts warned the committee that issues still remain with the bill. Particular concerns were expressed about plans to make it an offence to stir up hatred by 'insulting' somebody on racial grounds.
Robby Dunlop, dean of the Faculty of Advocates said: "The problem I have with it is it's very difficult to see what it adds because if you look at the 20-year history, I'm certainly unable to find any prosecution which even suggested let along ultimately turned on insulting as being the crucial provision.
"It is very difficult to see a situation where words are used that are not threatening, that are not abusive and yet still might be worthy of criminalisation in reference to the insulting provisions."
More Clar­ity Needed
When asked by MSPs if the term 'abusive' can be described as an objective test, the Faculty and Law Society said more clarity from the legislation is required.
Police representatives echoed these concerns and stressed that further clarification is always welcome.
Unduly Oppress­ive
Pro­tect Free Speech in Scotland