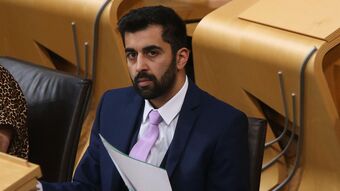 Free Speech concerns
One of the concerns is to do with a lack of free speech protections. In the exchange below, the Convenor of the Justice Committee, Adam Tomkins MSP, pushes the Cabinet Secretary over the lack of said protections.

Dif­fer­ence is lack of free speech protections
Under existing free speech laws, there are defences which help protect freedom of speech. For example, the 1986 Public Order Act says:
"If a person presenting or directing the performance is not shown to have intended to stir up racial hatred, it is a defence for him to prove—
(a)that he did not know and had no reason to suspect that the performance would involve the use of the offending words or behaviour, or..."
These defences are entirely absent from the Scottish Government's Bill. Under pressure from the committee (James Kelly MSP raised this very point), the Cabinet Secretary did say he was open minded to making further amendments.
Section 4 in the Hate Crime Bill reads as follows:
'Culpability where offence committed during public performance of play'.
This text has been largely lifted from the Public Order Act cited above. However, you will search in vain for the same free speech safeguards in the Scottish Government's proposed legislation.
However, there's a massive difference and Mr Tomkins arrows on this. The 1986 Act contains a number of defences which help protect freedom of expression and free speech.
Why does this matter?
The reasons this matters is because it demonstrates that when balancing the desire to use criminal law to stop prejudice from happening and protecting free speech, as it stands, the Scottish Government is leaning more towards criminalising speech than protecting it.
Those in the performing acts - including Christians - will no doubt be hugely concerned that they may be criminalised by the Hate Crime Bill. What the Public Order Act gets right is that it provides for reasonable protections which act as safeguards against over the top censorship.