Scottish Government amend controversial Hate Crime Bill, following free speech row
Religious Liberty
25 September 2020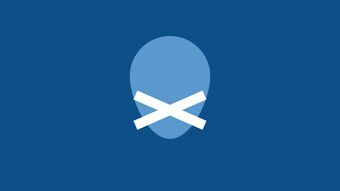 The Scottish Government are planning to make amendments to its controversial Hate Crime and Public Order (Scotland) Bill, which caused a heated debate around freedom of speech.
The SNP announced they will amend the part of the Bill which made it an offence to 'stir up hatred', in order "to balance protection of vulnerable groups affected by hate crime with people's rights to freedom of expression."

The move follows intense pressure from NGOs, media outlets and artists, who raised concerns about the Bill's potential to quash freedom of expression.

Previously the Bill would allow prosecution if an individual's comments were 'likely' to stir up hatred, regardless of their intentions.
It will now be amended so that new offences of stirring up hatred will only be possible where it can be shown that someone "intended to stir up hatred through their actions or behaviour."

SNP Justice Secretary Hamza Yousaf said the Bill in its previous form "could have led to self-censorship as well as uncertainty over whether legitimate acts of expression were open to prosecution."

Changes must go further

Some MSPs felt the changes did not go far enough.
Liam Kerr MSP said: "The most controversial piece of legislation in Scottish Parliament history won't be fixed by tinkering around the margins. Our fundamental right to freedom of speech remains under threat."
For example, he pointed out that there is no protection over comments made inside your own home.
CARE's View
Whilst this change to the Bill is welcome, this legislation still opens the door to serious limitations on freedom of expression. For example, proving someone's intention is very difficult and could be very much open to interpretation.

Director of CARE for Scotland, Stuart Weir, commented:

"It's really encouraging that Mr Yousaf has been listening to the Hate Crime bill's critics. His moves are welcome but he must go further. We cannot legislate against intent, only real acts."

To find out more about some of the concerns around the Bill, watch our CAREcast with ADF International Legal Analyst, Lois McLatchie, interviewed by CARE's James Mildred.