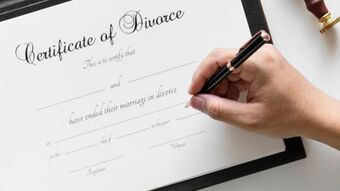 The UK Government's controversial divorce bill will receive its second reading in the House of Commons on Monday 8 June.
The bill will introduce a notification system for divorce in England and Wales, to replace the previous 'five facts' system. A partner seeking a divorce will no longer need to prove any fault.
The changes amount to 'no reason' divorce, where a spouse can unilaterally end a marriage without having to give any real reason.
If one spouse wants to end the marriage, they will be able to do so in six months and the other spouse, will have no rights to contest this.
Govt ignor­ing pub­lic opinion

CARE' view

We believe marriage is the gold standard for commitment. Our concerns in relation to the UK Government's new divorce bill is that it will fundamentally undermine marriage. In turn, this will have a negative impact on children. Marriage is a serious, till death do us part commitment. Laws communicate social messages and the Government's divorce bill sends a message that marriage is not to be taken that seriously. We believe this to be a mistake.
Find out more