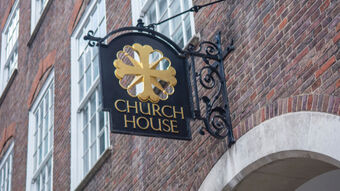 Eleven Church of England bishops have broken ranks and are refusing to back plans to bless same-sex couples.
In a joint statement issued via Premier Christianity, the group spoke of 'deep disagreement' with the House of Bishops after it announced it was commending the Prayers of Love and Faith for use.
The use of such prayers is causing deep splits within the Anglican church and this is especially apparent in the wider Anglican Communion, with leaders from overseas breaking fellowship with the Archbishop of Canterbury.
Among the dissenting bishops are the Bishop of Lancaster, Jill Duff, the Bishop of Chichester, Martin Warner and the Bishop of Blackburn, Philip North.
In this long read, CARE's Peter Ladd argues the CofE has forgotten it's Better Story on sex