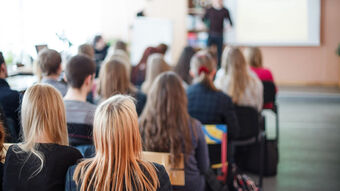 Rishi Sunak is under pressure from more than 70 Conservative MPs who are backing a backbench bill that would give parents a legal right to see the relationships and sex education materials used in schools.
The MPs are supporting the Relationships and Sex Education (Transparency)' Private Members' Bill, introduced by Miriam Cates, MP for Penistone and Stocksbridge.
Under the proposed legislation, schools in England would also be banned from using externally produced teaching resources for RSE lessons that have not been published.
In his conference speech earlier this month, the prime minister said:
The Bill was introduced after Clare Page, mum to a 15-year-old daughter, lost a legal battle to see the sex education plan at her daughter's school.
A tribunal judge ruled in June this year that the commercial interests of the third-party sex education provider outweighed the public interest in requiring the school to publish its plan.
Under changes to the law in England, the right to parental withdrawal in secondary schools was watered down to a right to request withdrawal, with the decision being up to the headteacher.