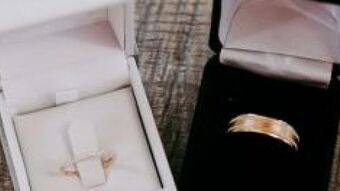 One of the main aims the Government has given for their proposals to radically alter divorce law in England and Wales by introducing 'no fault' divorce is to reduce the negative impact of divorce on children.
Children should undoubtedly be of great concern as we approach any reforms to the UK's divorce laws, but narrowly focussing on only the process of divorce misses the big picture impact that an increased divorce rate will have on children. It also misses the reality that the damage of divorce is not just the process itself but primarily the separation of parents and subsequent years of living torn between different parents' worlds.
The Government's hope of reducing the negative impact of divorce on children seem short sighted at best. It is based on the myth that divorce is a temporary crisis that exerts most of its harmful effects on parents and children at the time of the breakup.
Social scientist Elizabeth Marquardt has pushed back against this myth saying:
"There is a widespread assumption in our society that if parents manage to minimise conflict after the divorce, they will create something like an intact family for their children, because the children will still have a mom and a dad in their lives. This assumption is wrong. In fact, the post-divorce family, no matter what the level of conflict, is an entirely new kind of family that lacks many features of intact family life that might seem natural and unremarkable."[1]
We must not fall into the trap of 'divorce happy talk'. This is an adult-centred vision of family where the individual spouse is prioritised above both the marriage and children.
Evidence from The Exeter Family Study and found that, "Separation and divorce do not necessarily reduce damaging conflict and, indeed, that as a generality the reverse may be true. In other words, the experience of most children whose parents divorce is of increased conflict over an extended period, with the child involved to an extent that may not have been the case while the marriage lasted."[2]
At CARE we are deeply concerned about the welfare of children. The Government needs to back marriages and back families, and face the truth that in most situations it is in the best interests of children for families to stay together.
By Jonathan Williams, Family Policy Officer at CARE
PLEASE RESPOND TO THE CONSULTATION
We have produced a short briefing with some suggested points to make in responding to the consultation using the online form.
Please make your submission before the deadline of Monday 10 December. You do not have to answer all the questions. In fact, we would recommend answering questions 1 and 2 and if you have time, questions 4, 5 and 8.
The easiest way to respond to the Government's consultation is by clicking here.