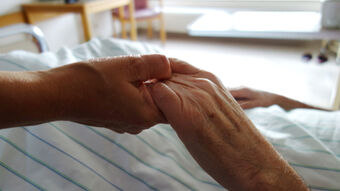 A harrowing new film has shone a spotlight on Canada's euthanasia programme.
Assisted suicide and euthanasia were legalised in Canada in 2016. Since then, the law has already been expanded, with further expansion due to come into force next year.
In the next few months, law makers will legalise euthanasia for patients who's underlying condition is mental illness.
Assisted suicide and euthanasia are illegal in the UK. But politicians in Scotland are due to debate an assisted suicide bill being brought forward by Liam McArthur MSP. On the Isle of Man, a Bill to legalise both assisted suicide and euthanasia has passed its second reading.
Watch the film below.