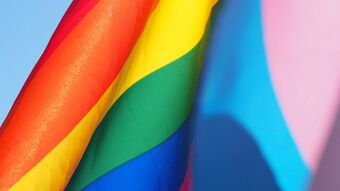 The Equalities and Human Rights Commission (EHRC) has written to the Minister for Women and Equalities, urging the Government to publish a draft Bill to ban conversion therapy for pre-legislative scrutiny by Parliament.
In the letter, the Chairwoman of the EHRC, Baroness Kishwer Falkner said:
The story so far
In Autumn 2021, the UK Government published a consultation on proposals to introduce new legislation to ban conversion therapy.
In Spring 2022, the then Prime Minister Boris Johnson performed a double U-turn, first saying he'd decided to drop plans to legislate for a ban, prompting a furious backlash from Tory MPs and pro-LGBT campaigners.
The then PM performed a second U-turn and announced he would introduce a legislative ban conversion therapy for gay people, but exclude gender dysphoria from the ban.
Recent media reports indicated the current Prime Minister Rishi Sunak was, like Mr Johnson, considering dropping the ban.
However, the intervention from the ECHR could indicate that a draft bill will be included in the upcoming King's Speech, expected in November.

Pre-legislative scrutiny normally takes 12 weeks and involves a committee made up of MPs and Peers.
CARE's View: Con­ver­sion Ther­apy Ban unne­ces­sary, unwork­able and unwanted
At CARE, we believe existing laws rightly protect gay and transgender people, as well as everyone else, from verbal and physical abuse.
A new law banning conversion therapy risks seriously undermining freedom of speech and freedom of religion.
Polling also shows that the British public are not supportive of a wide ranging conversion therapy ban and don't consider it a priority amidst other issues of greater concern: NHS and availability of appointments, the economy and cost of living and so on.