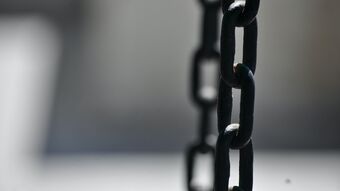 There has been a steep rise in calls from overseas workers within the care sector to report that they are victims of modern slavery.

The national helpline for victims of modern slavery, Unseen, have reported that foreign care workers are being charged thousands of pounds for travel to the UK and sponsorship certificates.

Sponsorship certificates should cost just a few hundred pounds, but some employers have charged their workers up to £25,000 and added interest, such that the workers will never be able to pay off their debt. The report says: "It becomes evident that workers are in a cycle where they will never be able to pay off the debt."

The explosion of modern slavery within the UK care sector is a fairly recent development. In 2021, the Unseen helpline reported that its helpline was contacted 15 times to do with cases within the care sector, involving 63 potential victims. In 2022, it was contacted 106 times, involving 708 potential victims. This growth was so extreme that almost one in five potential victims of modern slavery work within the care sector, and numbers have continued to rise in 2023.

One such worker called Unseen after arriving in the UK from India. Her passport was taken off her by her care company, and she was forced to sign a 3-year contract. She says that after completing a 12-hour shift, she would be immediately be taken by her employer to a further 12-hour shift.

In February last year, the government - in a bid to fix the social care crisis facing the UK, and a lack of care workers - allowed more people to be recruited from outside the UK to work in the care industry, making care work a 'shortage' occupation.

Andrew Wallis, the chief executive of Unseen, said that the approach taken by the government had led to "labour abuse and exploitation" and was "a disaster" for many workers.