CARE: Government must go big on gambling levy
Gambling
17 October 2023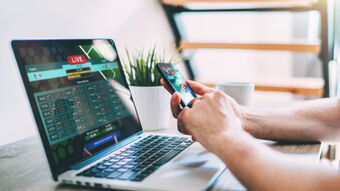 A state levy on gambling companies must "match the scale of gambling harms", CARE has said, as the government hints at the scope of proposals.
The UK Government committed to a levy on gambling company profits earlier this year, to boost funding for research and treatment for problem gambling.
Today, Culture Secretary Lucy Frazer said she envisions a 1% levy on online gambling operators' profits, and a levy of 0.4% on profits taken by betting shops and casinos.
A consultation will gather views on this proposal from medics, charities, and members of the public.
Tim Cairns, gambling policy expert at CARE, commented:
"The Government propose a levy of 1% for online gambling and 0.4% for traditional high street bookies and casinos. Gambling companies make almost £15 Billion per year from British punters, so the Government's proposed levy would bring in about £100 million.
"It is estimated that the average cost of treatment for a person with a gambling disorder is just over £600. Britain has around 400,000 people who need treatment, making the annual cost of treatment in excess of £240 million. It is clear this proposal falls far short of a fair share of gambling profits.
"We need a substantial compulsory levy to be placed on gambling companies. Money from this can go to treatment services that free people from the chains of addiction, but also into the crucial areas of research and prevention. The proposed levy simply isn't enough to tackle the problem.
"We believe a 5% levy is required to match the scale of gambling harms. This levy would come far closer to meeting the desperate needs of vulnerable Brits affected by problem gambling. Big betting has caused the problems we are seeing in society, and it is time it was forced to take responsibility."
ENDS
Notes for Editors
CARE is a social policy charity, bringing Christian insight to the policies and laws that affect our lives. Contact us: press@care.org.uk