Premier League fans face thousands of gambling related messages during opening weekend
Gambling
21 September 2023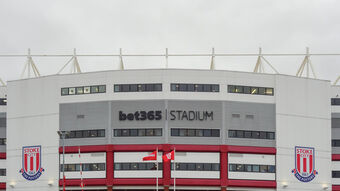 During the Premier League opening weekend, football fans faced scores of gambling messages.
According to a report commissioned by 5 News from the Bristol Hub for Gambling Harms Research, betting imagery in the game has become "overwhelming and inescapable".
Fans watching on TV were saturated with 6,966 gambling messages, including logos on shirts, pitchside banners and commercial breaks.
Only a fifth of such messages were accompanied with safer gambling information.
Particular concern was raised around social media, with a further 1,902 gambling ads being viewed 34 million times.
Major channels Sky Sports News and TalkSport were found to be among the worst for gambling messaging.
Premier League clubs have agreed to put a stop to gambling firms from sponsoring players' shirts from 2025.
However, an analysis of social media posts and hours of tv and radio footage has shown that such action would not make a difference.
It said the move was "unlikely to significantly reduce the frequency of gambling messages, as it fails to address the presence of logos on other locations such as pitchside hoardings, while clubs will still be allowed to carry logos on shirt-sleeves".
Earlier in the year, the government published a white paper on the reform of gambling regulation but failed to take any action on advertising or football sponsorship.
A spokesperson for the Department for Digital, Culture, Media and Sport said: "There are already robust rules in place to make sure gambling advertising is socially responsible but, as part of our gambling white paper plans, the Premier League has committed to a front-of-shirt sponsorship ban from the end of the 2025/26 season.
"We are also introducing new rules to prevent aggressive practices from gambling operators which may be targeting customers showing signs of harm."
Michael Chopra, the former Newcastle United and Cardiff City strikes, spoke out about his own experience of gambling harms. He shared the amount of betting sponsorship made it harder to control his addiction.
He said, "As soon as I stepped off [the pitch] and was sitting in the changing room… straight away there's a trigger" as he describes spotting the betting company sponsors on their t-shirts.