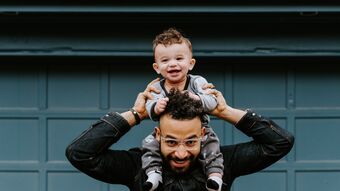 A new study has shown that children whose fathers read, sing and draw with them show a 'small but significant' increase in educational attainment at primary school.
Greater involvement by dads before their child attends primary school gives children an educational advantage in their first year, according to the new research by the University of Leeds.
Funded by the Economic and Social research Council, the study drew a distinction between the impact of mums and dads. While mums have more impact on emotional and social behaviours, dads had a bigger impact on educational attainment.
Dads should carve out at least 10 minutes a day to engage in playful and educational activities with their children. Schools and early year providers should develop strategies to engage dads.
Commenting, CARE's Director of Communications and Engagement, James Mildred, said: