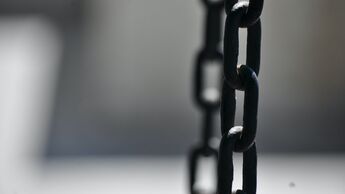 In the past few days, news cycles have again been dominated by the issue of immigration. On Thursday, the Court of Appeal struck down a government plan to send people to Rwanda who have sought asylum in the UK after coming here illegally. Judges highlighted "deficiencies" in Rwanda's own asylum system that mean persons sent there are at risk of harm. The government does not agree with the findings of the court and will probably pursue further legal action. On Wednesday, parliamentarians were grappling with related issues in the House of Lords as Peers debated the Illegal Migration Bill – the government's response to tens-of-thousands of illegal Channel crossings each year.
At CARE, we recognise that immigration is a complex issue, and that Christians take a variety of views on the policies that ought to be pursued. The Bible does not give hard and fast rules on immigration. Rather, it provides general principles to guide our decision-making (as we explored a few weeks ago in one of these columns). God established the nation state, and he gives power to earthly authorities to exercise control over their territories. Romans 13:1–7 and 1 Peter 2:13–14 make it clear that people should not violate laws laid down by earthly governments, so long as these laws do not compel them to act sinfully.
At the same time, the Bible is replete with references to vulnerable people deserving of protection and this includes the 'sojourner' and the 'alien'. Illegal immigrants are people created in the image and likeness of God (Genesis 1:26), for whom Jesus died (John 3:16; 1 John 2:2). Governments are to respect such people, and not treat them with harshness or disdain. We must pray that our leaders have wisdom as they seek to navigate hugely difficult immigration issues facing the UK at present. When a government responds rightly, and applies justice with mercy, it enables societal flourishing.
CARE has taken a close interest in both the Rwanda scheme and the Illegal Migration Bill. As a charity that campaigns against modern slavery, we are concerned for the welfare of vulnerable individuals who may, even unintentionally, be harmed through changes to the law. Sadly, many people come to this country against their will as victims of trafficking, to be exploited in various criminal industries. Certain clauses in the Illegal Migration Bill could have removed legal protections for such people. We have worked with Peers to amend these clauses and we're thankful to God that changes were made that give potential victims of trafficking the right to have their claims assessed before being deported.
It's important too to remember our country's reputation. Britain has been a world-leader in legislating against modern slavery. In the last decade, we have made great strides towards tackling it. CARE worked with MPs to help establish the Modern Slavery Act in England and Wales in 2015, and parallel legislation in Scotland and Northern Ireland. As we move forward, we need to bolster these laws. For one thing, there needs to be a significant increase in prosecutions, to strike at the heart of criminal exploitation. We were concerned that the Illegal Migration Bill could have undermined this work, based on the un-evidenced claim that "many" people are exploiting modern slavery laws.
Certain clauses in the bill would have penalised genuine victims of modern slavery who may be in the UK without their consent. Had the Bill remained unamended, people would have continued to be identified as victims of modern slavery whilst receiving none of the safeguarding protections currently available, except in very exceptional, and undefined, circumstances when they are helping the police or prosecutors. Even this would only be where the Home Secretary deemed it essential. Whilst some victims might be willing to help the police, evidence suggests it is only after victims feel safe and stable that they will do so. If that support is not available, there is a strong possibility that victims will feel less able to support prosecutions.
Several organisations have also stressed that the UK is a signatory to the European Convention against Human Trafficking, which specifies mandatory support for victims. ECHR requirements also oblige the UK to have 'a legislative and administrative framework to prevent and punish trafficking and…protect victims', without derogation from this requirement in a time of emergency. The government has not proven that the Illegal Migration Bill is compatible with these international obligations, which is why it has faced strong opposition in the Lords. More work is required to make it workable. All eyes now turn to the government. Will they be able to do this?
Ministers have rejected the Court of Appeal's decision on the Rwanda Scheme. Legal wrangling on this contentious idea will continue. The government may also attempt to reinstate controversial provisions focusing on modern slavery in the Illegal Migration Bill. We would strongly urge ministers not to choose this path. Instead, they should listen to the chorus of concern from trafficking organisations. Our modern slavery laws were passed with broad consensus by a Conservative government, and they are working well. Illegal migration and human trafficking are separate issues, and they should be dealt with separately in legislation.
Please pray that the government would accept our arguments about the sections of the Illegal Migration Bill relating to modern slavery, and not seek to override changes made by Peers. Some ministers feel very strongly about the legislation but Proverbs 21:1 teaches us that: "The king's heart is a stream of water in the hand of the Lord; he turns it wherever he will." And please pray for just, compassionate, and sustainable solutions to illegal migration.