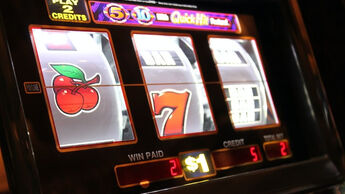 Reports suggest that a much-anticipated government white paper on gambling reform will be published in the coming days. To say this document is overdue would be a huge understatement. It has been delayed by successive administrations in a context where gambling-related harms have reached crisis levels. The problem, in large part, is our lax and outdated gambling legislation, which benefits the greed-driven betting industry and provides insufficient protection to punters.
Polling by CARE this month underlines public support for a significant reform. A Savanta poll of more than 1,000 UK adults commissioned by CARE found support for: a statutory levy on gambling companies' profits to fund help for problem gamblers; regulation of advertising in UK football; affordability checks to better-protect vulnerable gamblers; and an end to controversial 'VIP' schemes that are targeted at punters most-likely to be problem gamblers.
Almost 9 in 10 respondents to our poll believed that a percentage of the almost £15 billion that gambling companies make in the UK each year should go towards helping problem gamblers. A statutory levy on companies' profits has long been considered a necessary tool to help people suffering in the UK. Money can be used to fund treatment, prevention, and wider care for those harmed by the highly addictive products the gambling industry promotes.
Around 400,000 people in England alone are thought to be addicted to gambling and the NHS is often the only means of support. But helping a person in gambling harm costs about £600 per year. The maths is not difficult here: if 400,000 people need support and it costs £600, that is an annual bill of £240 million. Not to mention the additional funding needed to prevent others from falling into the grips of harmful addiction – an estimated 2 million people are thought to be at risk.
Currently the gambling industry makes voluntary payments. From 2019 to the end of 2024 the industry has agreed to pay £110 million. This falls woefully short. A voluntary system does not work – a levy is needed. Ministers are expected to recommend a 1% levy on industry profits but to truly tackle gambling-related harm any levy would need to be significantly higher. A 5% levy would be far more appropriate. The government must be bold.
A levy is far from the only new measure required. Since the last major reform of gambling laws in 2005, gambling companies have focused relentlessly on football. Two in three respondents to our poll said "too many" gambling adverts are shown during televised football matches. Shirt sponsors, pitch side ads, and breaktime ads are saturated with betting content. The beautiful game has become an ugly spectacle for those worried about problem gambling. Ministers must act.
Almost 9 in 10 respondents to our poll said adverts shown during football should be subject to regulation. Relaxing advertising in 2005 has clearly had a harmful effect. UK football has shown a willingness to reduce gambling shirt sponsorship, and this is to be welcomed. However, it's not enough to truly protect vulnerable fans. Just as smoking ads and sponsorship was banned in sport in the 1980s, so gambling adverts need to be taken out of football today.
The harsh reality of big betting is this: companies need people to lose. In order to ensure the highest losses, gambling companies have developed targeted promotions, 'free bets', and 'VIP' schemes to induce people to keep betting more money and keep losing. Major companies have been fined heavily for failing to arrest people haemorrhaging money. Two-thirds of people surveyed by Savanta agreed that 'VIP' promotions and free bets should be ended.
Almost 60% of gambling companies' profits in the UK come from a 5% cohort of their customers thought to be problem gamblers, or at risk of becoming problem gamblers. Many of these regular customers are in gambling harm and cannot afford to continue betting. That is why we also need affordability checks. Almost 9 in 10 UK adults agree with this compassionate idea. Gambling companies get away with targeting the most vulnerable because of lax regulation. This is morally indefensible and must be stopped.
The measures outlined would start to address the harmful imbalance we are witnessing in our culture at present that puts gambling company profits before people. Voluntary codes, promises of better behaviour and good intentions are not enough. Robust, meaningful reform is needed immediately to help the countless individuals, families and, communities experiencing harm.
Louise Davies MBE is Director of Advocacy and Policy at Christian Action Research and Education (CARE) and a former Director of Christians on the Left