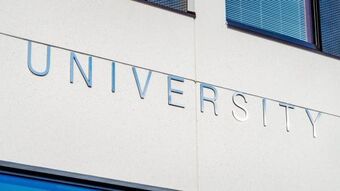 UK Universities have been urged to be vigilant after reports of people coming to the UK on a student Visa and then vanishing only to be found working in exploitative conditions.
The Observer newspaper highlights a recent case involving Indian students at Greenwich, Chester, And Teesside universities who stopped attending lectures soon after arriving in the UK.
The youngsters were later found working in the care sector in Wales, living in squalid conditions with up to 12 people in a three bedroom flat. These conditions are described as modern slavery.
According to a report on the case, by the Gangmasters and Labour Abuse Authority, they were working "up to 80 hours a week" for "way below" the minimum wage.
A major report by The Observer has uncovered widespread labour exploitation in care homes across Britain, with people from India, African nations, and the Philippines being targeted.
Many suspected victims came to Britain on legitimate skilled worker Visas brought in by the Home Office to help plug shortages in the care sector.
Student Visas are also thought to have been exploited by traffickers and other criminals who want to exploit cheap labour.
The University of Nottingham Rights Lab, the world's largest group of modern slavery researchers, has also described international student recruitment as an "area of high risk" at British universities.
It warns that there is limited recognition of vulnerable students, with only 7.7% of universities it examined providing specific training to staff in pastoral roles.
The organisation has drawn up a blueprint to help universities tackle modern slavery, with recommendations including improved staff training and dedicated working groups.