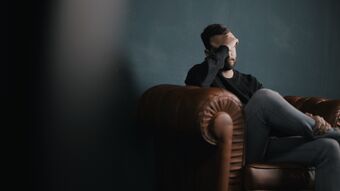 Yesterday during a Westminster Hall debate, MPs debated the government's planned conversion therapy ban for England and Wales.
The debate was in response to a public petition calling on the government to include transgenderism in its forthcoming ban.
In the recent Queen's Speech, the Government made clear it plans to introduce legislation in this parliament to ban the practice.
In the debate, most MPs were supportive of the demand for a broad ban. Some said the ban must cover 'all' settings.
A few MPs did raise some important points.
Nick Fletcher MP asked whether there are not 'enough laws already in place to cover the abhorrent practices.'
Shadow Equalities spokesperson Anneliese Dodds MP said that any ban must not cover pastoral relationships between teachers and pupils or religious leaders and worshippers.
She also said it shouldn't cover parental relationships with their children.
Equalities Minister Mike Freer agreed and said, 'there is nothing wrong with a parent disagreeing with their child's trans status or sexual orientation."
The Bill is expected to be brought forward in September or October.
Fur­ther Reading