NI gambling reform bill becomes law
Gambling
29 April 2022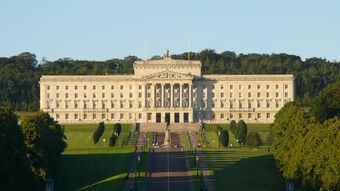 A bill designed to bring stricter regulation of gambling in Northern Ireland has received Royal Assent, meaning it has officially become law.
The Betting, Gaming, Lotteries and Amusements Bill modifies several aspects of gambling laws in NI, which were last updated in the 1980s.
CARE worked closely with MLAs and pushed for a legal duty of care, sanctions for breaching this duty, and a mandatory 1% levy on companies to fund treatment for addiction.
The final legislation does bring in a duty of care and sanctions. A company that fails to adequately protect customers could lose its betting license.
Speaking earlier this year, a CARE spokesman described the previous policy framework in place in Northern Ireland as "fundamentally flawed", saying it "is failing society and especially vulnerable problem gamblers".

The spokesman added:
"Gambling is devastating tens-of-thousands of lives. It is right that those reaping profits from harm take responsibility for their actions. Our laws should no longer pander to the interests of companies that put profit before people."