Government inaction is failing vulnerable Brits caught in gambling epidemic
Gambling
26 April 2022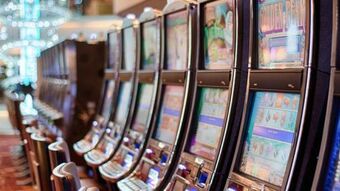 The UK Government is failing the most vulnerable by consistently delaying action to reign in Britain's permissive gambling laws, campaigners say.
Social policy charity CARE has challenged Ministers after new stats were published highlighting the staggering scale of gambling in the UK.
Research by the Gambling Commission published today found that in the year to March 2022, overall participation in gambling activity significantly increased to 43%.
Younger Brits were most affected. Around 35% of 16-24-year-olds surveyed by the Commission said they have gambled in the past four weeks - an increase of 5%.
The figures also demonstrated a rise in online betting, with an unprecedented 1 in 4 people making a wager online in the last year.
A spokesman for the UK Addiction Treatment Group (UKAT) said this is worrying, given online betting is "dangerous" as it is "easy and discreet to participate in".
Ross Hendry, CEO of CARE, commented:
"These statistics provide yet more evidence of the grip the gambling industry has on our society and should reanimate debate about the resultant dangers. For most people, gambling is a bit of fun but for a significant and growing minority, it is a gateway to an addiction that ruins lives, families and communities.
"The situation is made far worse by our outdated gambling laws, which are not fit for purpose having been drafted before the proliferation of online betting and advertising across various media. Ministers know the gravity of the situation and the need to bring stricter regulation, yet they have delayed a whitepaper on reform.
"People are suffering, acutely, and will go on suffering until the government brings proper regulation that is fit for the 21st century. We urge them to do so now."
ENDS

For more information or to request an interview, contact Jamie Gillies | jamie.gillies@care.org.uk